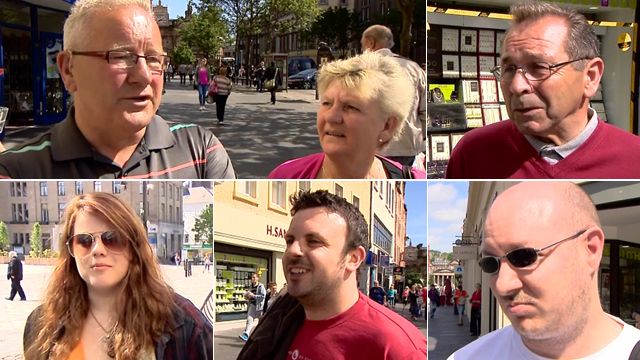 Video
Scottish independence: Are voters being swayed in the referendum?
With 100 days of campaigning until the referendum on Scottish independence, the "Yes" and "No" sides are stepping up efforts to sway voters.
Are their efforts working?
BBC Scotland News asked people in Dundee if they have decided what their voting intentions will be.
One undecided voter said: "I'm thinking of my grandchildren and my great-granddaughter and their future; nobody's really convinced me".
"It's alright having your nationalist feelings, which we do, but in the end I think we're stronger together", said one man who is planning to vote "No".
"The socialist aspect of being able to get a different government as opposed to Tory or Labour", appealed to another voter who said he would vote "Yes."
The referendum on Scottish independence will be held on 18 September. Voters will be asked a single yes/no question: "Should Scotland be an independent country?"
Go to next video: 100 days until Scotland decides