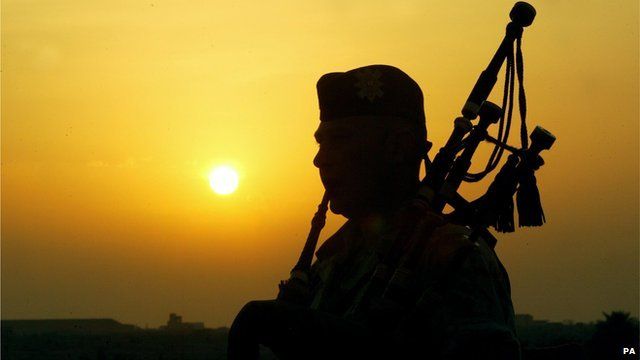 Video
World War One: Pipers in the trenches
Of all of the stories of heroism amidst the carnage of World War One, few are more inspirational and unimaginable than those of the regimental pipers.
Advancing across No Man's Land, unarmed, at the front of their unit they provided inspiration for their comrades as they had for centuries before.
As BBC Scotland's social affairs correspondent Reevel Alderson reports, they suffered incredible casualties.
Watch Pipers of the Trenches on BBC Two Scotland at 21:00 on Monday 16 June. The programme will be available for one week after transmission on the BBC iPlayer.