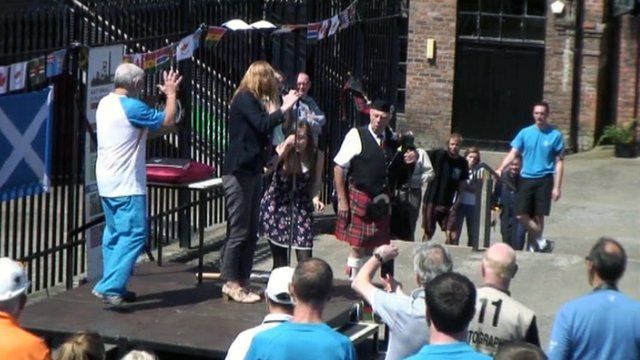 Video
Glasgow 2014: Moment when the Queen's baton tumbles
The baton carrying a message from The Queen has fallen during a handover at the Scottish Mining Museum in Newtongrange.
BBC Scotland's Graham Stewart said the mishap occurred after baton bearer Brian Christie placed the baton in its holder on stage.
As more people took to the stage, it is thought the movement caused the baton to fall.
It is the first time the baton has fallen since crossing into Scotland on Saturday.
Follow live coverage of The Queen's Baton Relay as it makes its way to Glasgow for the XX Commonwealth Games on 23 July.