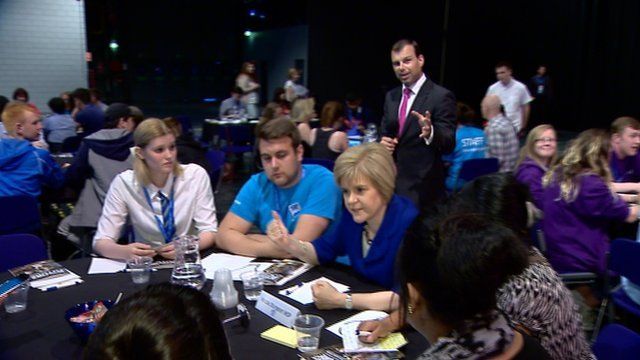 Video
Scottish independence: Young voters quiz Scottish cabinet
Just three months from now, the people of Scotland will decide whether or not to become independent.
The referendum has the potential to reshape the United Kingdom. But it is momentous for another reason - this will be the first time that 16 and 17 year olds in Britain have voted in a major poll.
The Scottish government invited more than 100 young people to Glasgow to hear the arguments.
The BBC's Scotland correspondent James Cook went along too.