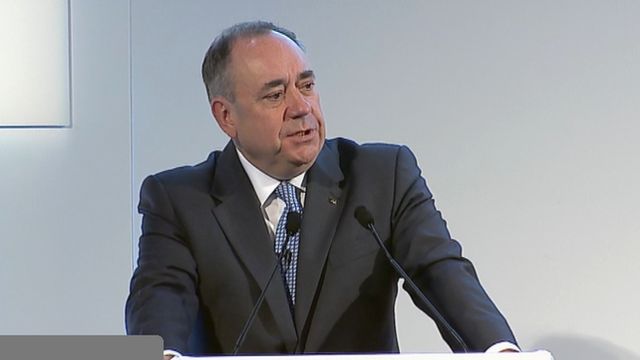 Video
Scottish independence: Scotland 'leading in low carbon age'
Alex Salmond has told business and political leaders from around the Commonwealth that Scotland's international profile has never been higher.
The First Minister was addressing the Commonwealth Games Business Conference in Glasgow.
Referring to the country's innovative past, Mr Salmond said: "James Watt's condensing steam engine helped to create the industrial age. Now, Scotland is looking to lead the world into the low carbon age".
Chancellor George Osborne is expected to announce £18m of UK Government funding for medical research in Scotland.
Mr Salmond noted that the Scottish Government's investment in the centre for stratified medicine at the new Southern General Hospital, in Glasgow, was equivalent to £1bn: "The £18m the Chancellor is going to announce today will be a welcome addition to the one thousand million that has been invested".