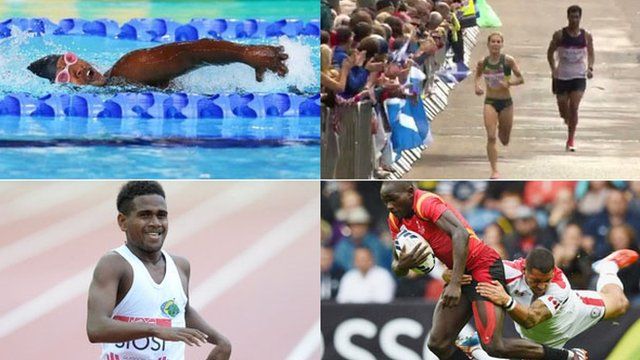 Video
Glasgow 2014: It's not the winning that counts
Everyone loves a winner but the crowds at the Commonwealth Games in Glasgow appear to be just as keen on those who lose in style.
Across all the venues there have been competitors who have won the support and affection of the crowds by showing great determination and spirit.
Hear from the Radio Five Live commentators as cheers and applause ring out for Kenyan para-sport swimmer Ann Wacuka, marathon runner Tongia Vakaafi from Tonga, Rosefelo Siosi from the Solomon Isles who ran in the 5,000m and the Ugandan rugby sevens team.