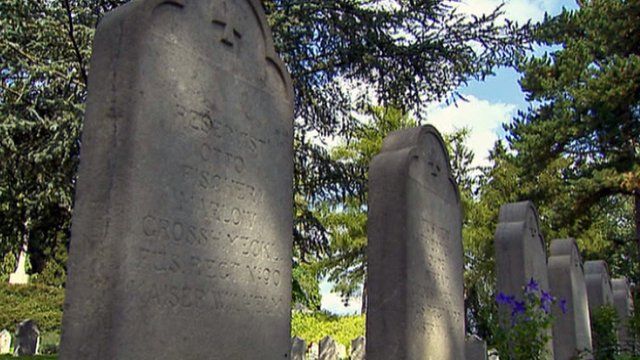 Video
World War One: Recalling Scots soldiers who fell in Mons
Tens of thousands of Scottish soldiers lost their lives in the fierce fighting on the Western Front.
The first major engagement of World War One was at the Battle of Mons in Belgium.
Fallen Scottish and German soldiers are buried side-by-side in the military cemetery of St Symphorien.
BBC Scotland's Willie Johnston reports from Mons ahead of a service of remembrance.