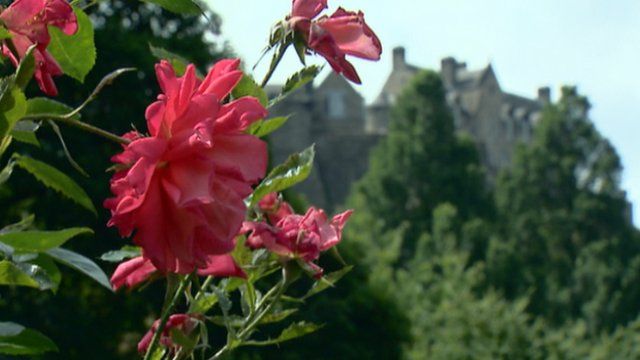 Video
Edinburgh through to Entente Floral the floral world's Euro finals
Edinburgh has been chosen to represent the UK in the horticultural world's equivalent of the European Cup.
The annual Entente Florale recognises towns and villages in 12 countries whose environment benefits the quality of life for local communities.
Judges have been in the capital this week examining the social and environmental value of green spaces, as well as the hanging baskets and flower beds.
BBC Scotland's Morag Kinniburgh reports on the flowers in bloom.