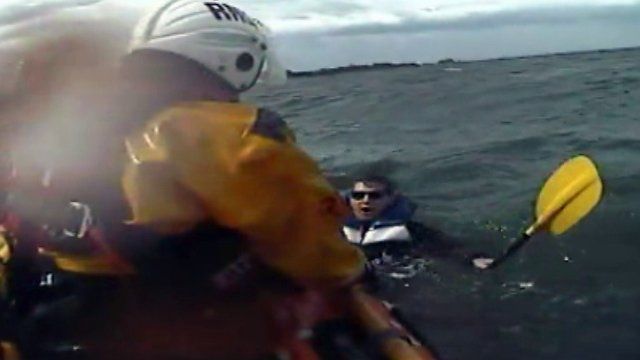 Video
Video of kayakers rescued from the Firth of Forth
Two kayakers have been rescued from the sea, off the North Berwick coast, after staff at a nearby visitor attraction spotted them getting into difficulties.
An RNLI crew was launched and reached one man in the water and a second man who was trying to paddle two canoes back to shore.
The rescue crew said the men were fortunate that members of the public raised the alarm.
They also stressed the importance of having a way of contacting the coastguard.
Footage courtesy of the RNLI