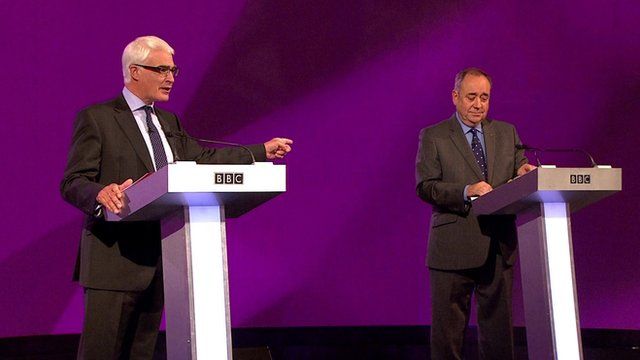 Video
Scottish independence: Darling and Salmond clash over currency
Scottish First Minister Alex Salmond insisted an independent Scotland would be able to use the pound regardless of what the government in Westminster decided.
He was speaking in a televised debate against the leader of the Better Together campaign Alistair Darling.
Mr Darling stated that for Scotland to use sterling effectively as a currency it would require an economic and political union which would be "untenable" for an independent country.
Go to next video: Alistair Darling's opening statement