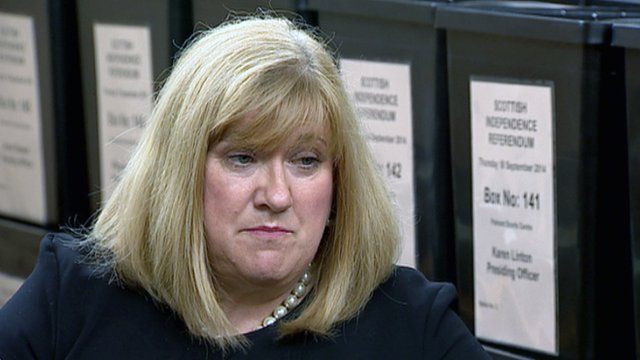 Video
Scottish independence: Vote chief on declaring indyref result
The referendum on independence is expected to have Scotland's highest ever voter turnout.
Once polling places close and votes are counted, it will be the job of chief counting officer Mary Pitcaithly to formally announce the legally-binding result.
BBC Scotland's Jackie Bird went to meet her to find out how the votes will be counted and announced.
Her one piece of advice to voters to ensure their vote counts was: "It's so important that voters simply focus on putting one cross in the box next to the answer that they choose".