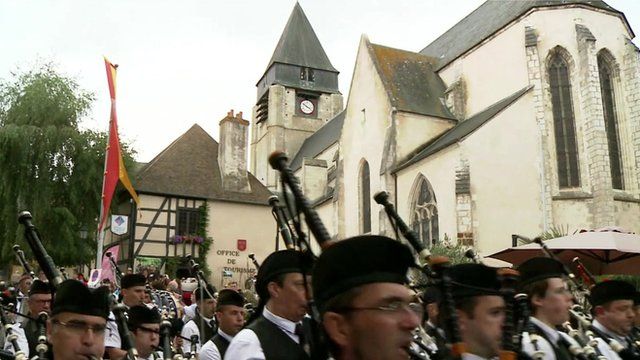 Video
Scottish independence: Views from a Franco-Scottish town
Scotland and France have a traditional affinity for one another stretching back to their historical alliances against the English.
However despite this, the French government, according to political scientist Dominique Moisi, would prefer a strong United Kingdom to an independent Scotland.
It is seen as a good counterweight to the power of Germany within the European Union.
Hugh Schofield reports.
Go to next video: Leaders in No vote trip to Scotland