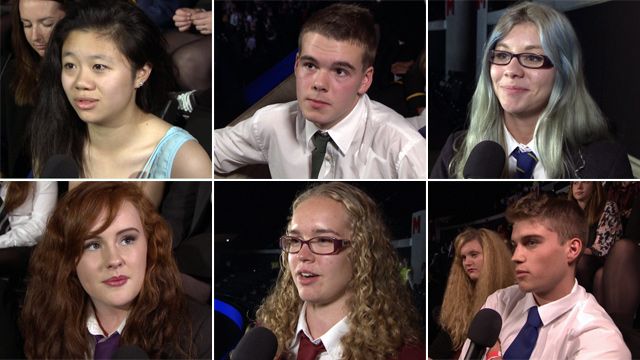 Video
Scottish independence: Young voters give their view on Scotland's Big, Big Debate
Thousands of schoolchildren have taken part in the biggest political debate the country has seen.
The 16 and 17-year-old first-time voters were drawn from 50 schools across Scotland to question politicians from the Yes Scotland and Better Together campaigns.
BBC Scotland's Catriona Shearer asked some of them what they thought of the debate.
The Big Big Debate was filmed and broadcast on Thursday, 11 September, and is available to watch on the BBC iPlayer.