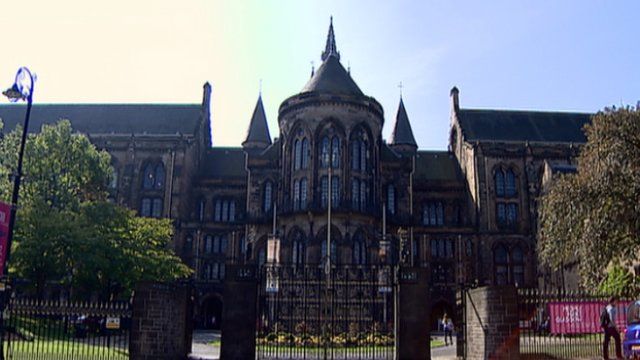 Video
Scottish independence: What impact on Scots universities?
BBC Scotland News has been looking at how independence might affect universities.
One key issue is whether university students from Scotland would still get free tuition paid for by the Scottish government.
Critics have claimed European rules would extend the entitlement to students from the remainder of the UK in an independent Scotland so the policy may no longer be viable.
Supporters of independence have said that would not be the case.
BBC Scotland's education correspondent Jamie McIvor reports.