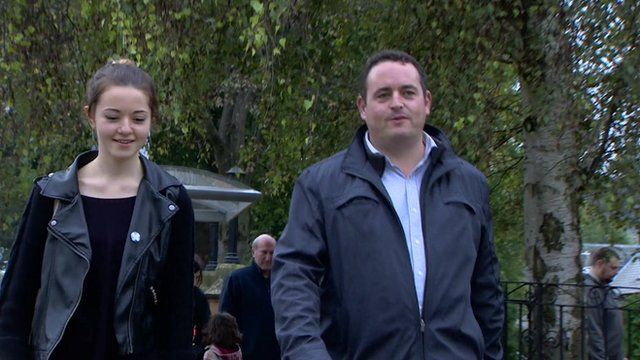 Video
Scottish referendum: An Edinburgh household divided
There has been no clear signal from either side in the Scottish independence vote or from the opinion polls on the likely outcome and there has been an unrelenting focus on undecided voters in the past few weeks.
Across Scotland, families, work places, and entire communities have engaged in the debate and given the high stakes, it is hardly surprising that exchanges have sometimes been extremely robust.
The BBC's Scotland correspondent Lorna Gordon has been to meet one family in Edinburgh to talk about their decision.
Go to next video: Campaign leaders cast their votes