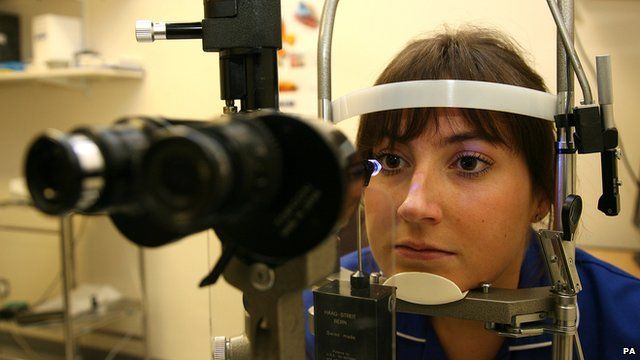 Video
Take eye health seriously urges RNIB
Around 190,000 people in Scotland are blind or have significant sight loss.
These figures are set to increase over the next 25 years due to an ageing population and an increase in sight-threatening conditions such as diabetes.
With free eye tests available in Scotland, numbers should be on the way down.
Gozie Joe Adigwe, from RNIB Scotland, joined BBC Good Morning Scotland's Gary Robertson in the studio: "Only going for a regular eye exam is the only way people can be guaranteed that they can pick up changes early and have them treated.
"Because more often than not, once those changes occur, they are irreversible."
National Eye Health Week runs from 22 to 28 September 2014.