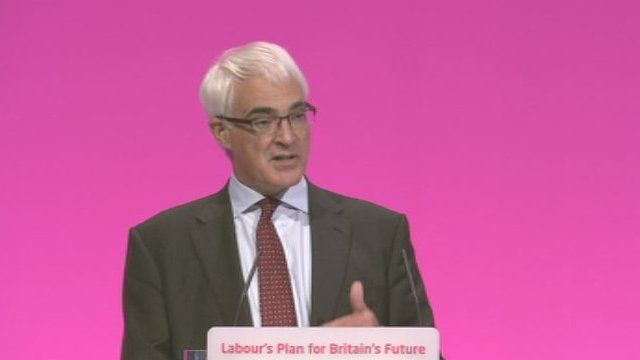 Video
Salmond has 'lost plot' says Alistair Darling
Scottish First Minister Alex Salmond has "lost the plot" after voters rejected independence, the leader of the campaign to keep the Union said.
Alistair Darling's comments to the Labour conference came after Mr Salmond claimed voters were "tricked" into voting "No" by Westminster leaders.
Mr Darling said his opponent must accept the outcome of the referendum.