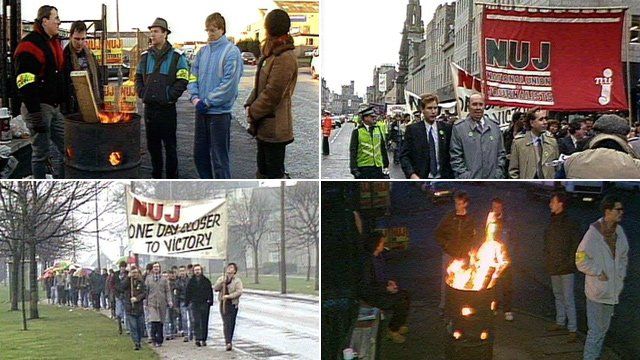 Video
Aberdeen Journals strike 25 years on
The longest and costliest strike in the history of Scottish media took place 25 years ago.
Reporters and photographers at the Aberdeen Journals picketed the company's offices for a year during the 1989 dispute which was over the proposed introduction of personal employment contracts.
The staff involved were in favour of collective union bargaining.
Among them was the UK government's chief whip Michael Gove.
The strike cost the National Union of Journalists about £1m, almost bankrupting it.
When it was finally resolved only a handful of the workers were given their jobs back.
BBC Scotland's Kevin Keane reports.