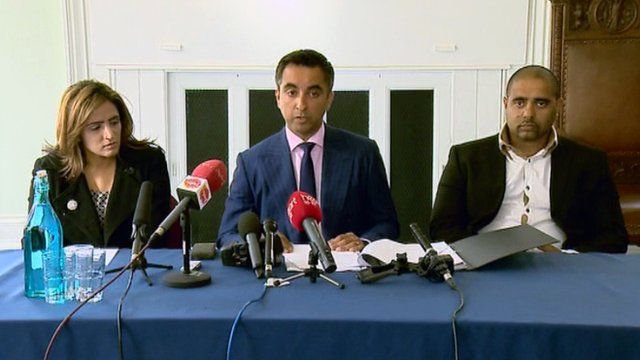 Video
Blasphemy Scot: 'Punished for being ill'
The family of an Edinburgh grandfather who was shot and wounded by a prison officer while on death row in Pakistan have been making a public appeal for his release.
Mohammad Asghar is said to suffer from severe paranoid schizophrenia and is being treated in hospital following the incident at the jail in Rawalpindi.
Mr Asghar's family's solicitor Aamer Anwar has called on Prime Minister David Cameron to step in after the 70-year-old was shot in the back in his cell.
Jasmine Rana, Mr Asghar's daughter, said: "Our dad has turned out to be at risk from the very people responsible for his safety.
"We are begging David Cameron and the whole British government to do everything they can to ensure that, as soon as he is well enough to travel, that our dad can be sent back to the UK."