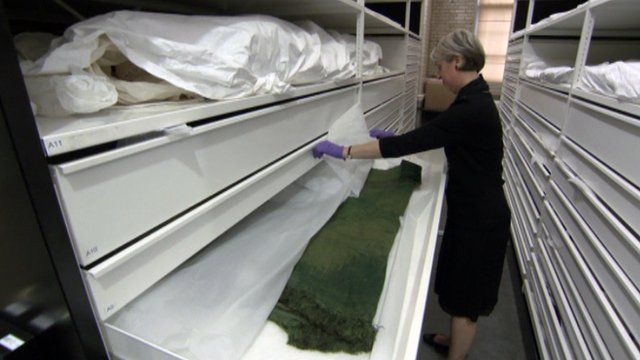 Video
What to pack for the new V&A museum in Dundee?
The Victoria and Albert Museum (V&A) in London is poised to open a new space in Dundee, its first offshoot outside London.
With two years to go, curators have begun considering which items from their extensive collection to showcase in the £45m museum.
The V&A at Dundee will celebrate Scotland's design heritage, from the 1500s to the present day, and will seek to inspire and inform the careers of future designers.
BBC Scotland's arts correspondent Pauline McLean reports on the tough job of deciding what should be on display when the museum opens its doors.