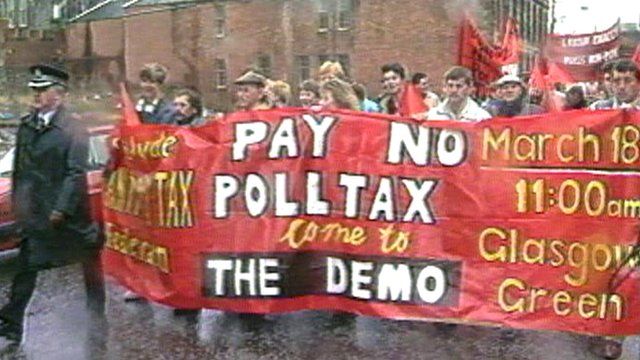 Video
Alex Salmond phones Morning Call to defend poll tax move
First Minister Alex Salmond has called a BBC Scotland phone-in programme to defend moves to prevent councils pursuing people for poll tax arrears.
He announced the plan at Holyrood on Thursday, following suggestions that people who had registered to vote in the Scottish independence referendum would be targeted.
However, some local authorities say they are still owed millions of pounds in outstanding debts and have claimed that the move has not been thought through.
Mr Salmond phoned BBC Radio Scotland's Morning Call programme, which was discussing the issue on Friday morning, to say councils had no authority to chase the money.
In response, Aberdeenshire Council leader Jim Gifford said his local authority would expect to be compensated for writing off any outstanding poll tax debts, which currently stand at £1.7m.
Go to next video: Salmond intends to scrap poll tax debt