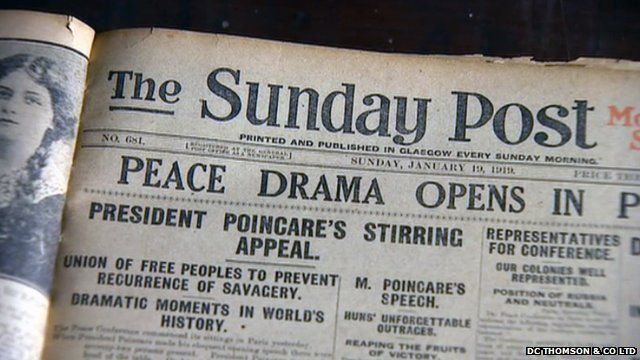 Video
The Sunday Post celebrates 100 years
The Sunday Post will celebrate its 100th anniversary this weekend.
Launched to bring news of World War One to its readers, it was only expected to last for as long as the conflict.
As BBC Scotland's Andrew Anderson has been finding out, in an age of 24 hour news and social media, the Post is looking forward to its next century.