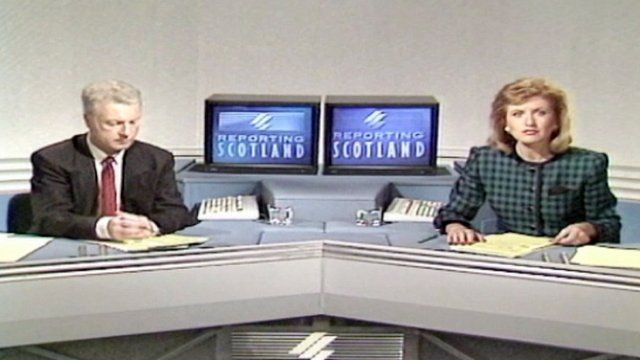 Video
Jackie Bird's 25 years on TV: 'A dream come true'
In the world of news, stories come and go on a regular basis.
Here at BBC Scotland one person has become a fixture of our coverage over the past quarter of a century.
Jackie Bird is celebrating 25 years with us this week and we have been marking the event throughout the day.
Jackie has been speaking to Graham Stewart about her "dream come true" when she first presented Reporting Scotland in 1989, adding: "It was absolutely terrifying but I felt very very privileged at the same time."
She went on: "It's been fantastic and that sounds like an epitaph. I hope it continues."