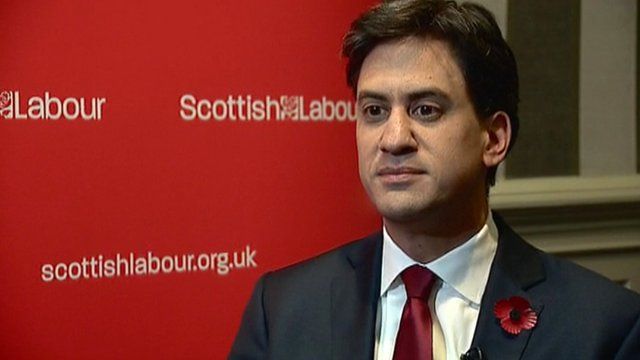 Video
Scottish Labour leadership: Miliband sees 'big challenges'
Ed Miliband has made his first visit to Scotland since the referendum on Scottish independence.
With Johann Lamont resigning her position as leader of the Scottish Labour party on Friday, the UK Labour Party leader said: "I'm going to work with whoever is elected as the new leader in Scotland.
"I look forward to working with them. We face big challenges, big challenges to show how we can change Scotland, how we can change it economically, how we can change it so there are stronger powers for the Scottish Parliament."
Mr Miliband also told BBC News Scotland correspondent that the party would "engage constructively" with the Smith Commission to get the best devolution settlement.
Go to next video: Murphy: 'I'll bring Labour together'