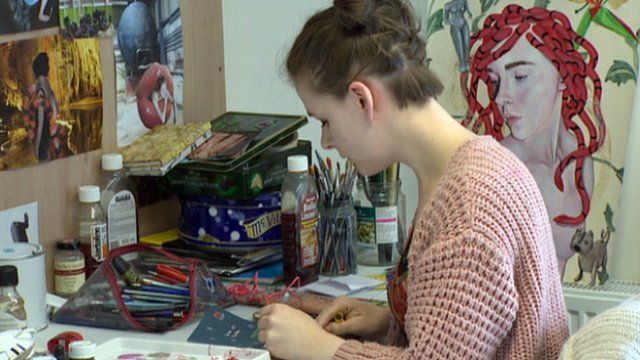 Video
Glasgow art school students resume studies
Students affected by the fire at Glasgow School of Art in May have begun work again.
Around 100 graduates have received Phoenix Bursaries to give them studio time to develop new work.
Most have chosen to stay in Scotland but others have gone to Canada, Switzerland and even Mongolia.
BBC Scotland's arts correspondent Pauline McLean reports.
Go to next video: Glasgow art school degree show opens