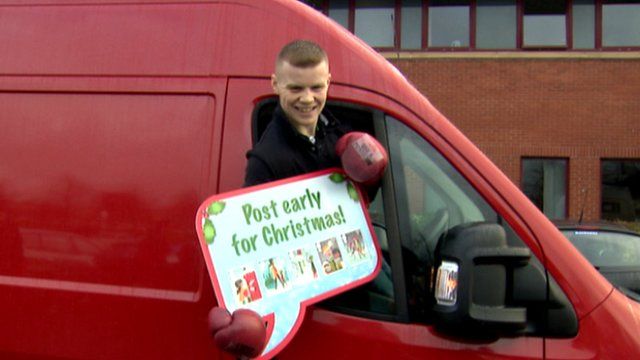 Video
Mailman Charlie Flynn on last posting dates
One month to go to Christmas and the Royal Mail have sent their Commonwealth gold medal winning boxer Charlie Flynn to try to hit home the message that last posting dates are closer than you think.
The deadline for second class post is 18 December and it is 20 December for first class.
Charlie Flynn won't be in the mailroom himself this year as he is preparing for his first professional fight, but he is hoping we'll do our bit to help his friends who are.