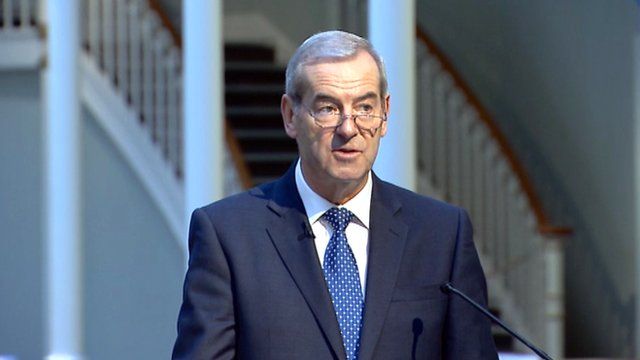 Video
Smith Commission: 'Scotland should set its income tax'
The Smith Commission has set out its recommendations for further powers for the Scottish Parliament.
Lord Smith was tasked by Prime Minister David Cameron with overseeing the delivery of further devolved powers to the Scottish Parliament following the No vote in September's referendum.
Speaking in Edinburgh, Lord Smith outlined the proposals which include giving Holyrood the power set income tax rates and bands on earned income, fully devolving air passenger duty and aggregates tax, powers over the number and disqualification of MSPs and powers to allow 16 and 17 year olds to vote.
Lord Smith said the changes would enshrine the legal status of the Scottish government: "These new powers will create a more autonomous parliament.
"The Scottish Parliament will be made permanent in UK legislation and given powers over how it's elected and how it's run."
Go to next video: Sturgeon: Powers are 'disappointing'