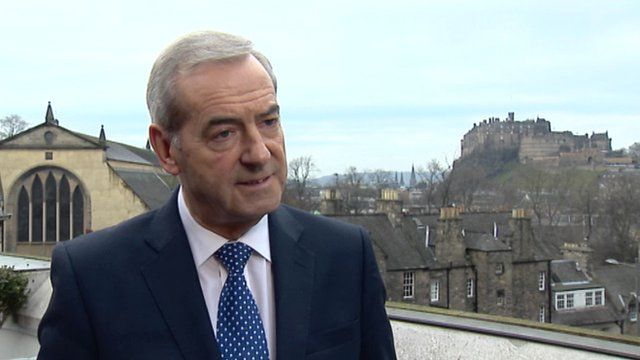 Video
Smith Commission: Lord Smith says powers agreement 'It's a good deal'
Lord Smith says the deal on further powers for the Scottish Parliament is "a good deal", especially as all five main parties in Scotland agreed to it.
The chair of the Smith Commission, tasked with delivering further devolved powers to Holyrood, told BBC Scotland's political editor Brian Taylor that the agreement was historic: "I think it's a good deal and the important thing is, everybody signed."
The Smith Commission has recommended giving Holyrood the power to set income tax rates and bands on earned income, fully devolving air passenger duty and aggregates tax, powers over the number and disqualification of MSPs and powers to allow 16 and 17 year olds to vote.
Deputy First Minister John Swinney welcomed the findings but said they fell short in the areas of welfare and job creation which remain with the UK government.
To enable the agreement to become law, the first clauses will be drafted by 25 January 2015.
Go to next video: 'Scotland should set its income tax'