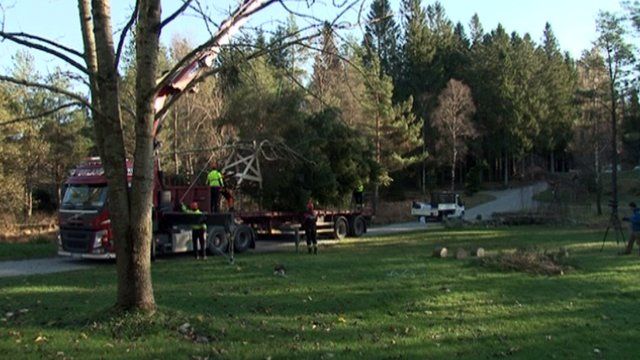 Video
Norwegian city gifts its last Christmas tree to Aberdeen
The last Christmas tree in Stavanger is about to go on display in the centre of Aberdeen.
The Norwegian city has gifted a tree from one of its parks for the past 10 years but has now run out of suitable spruce trees.
Officials have said they will not be able to produce another local tree for two decades.
BBC Scotland's Kevin Keane has been to Aberdeen ahead of the official switch on.