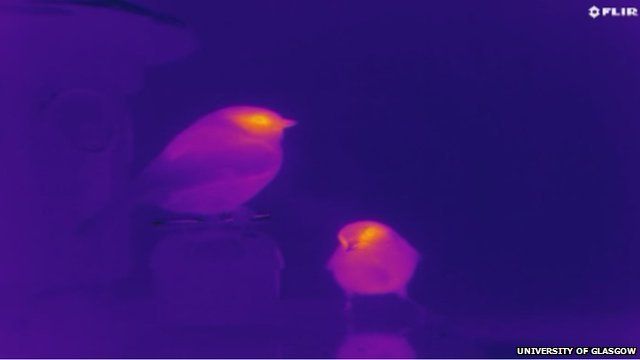 Video
String sparrowhawk tests birds' stress levels
Scientists from Glasgow University are using thermal imaging cameras to gain a remarkable insight into the lives of Scotland's birds.
Their work is designed to find a new way of measuring stress in the natural world.
A sparrowhawk on a string has a key role.
BBC Scotland's environment correspondent David Miller travelled to the shores of Loch Lomond to find out more about the project.