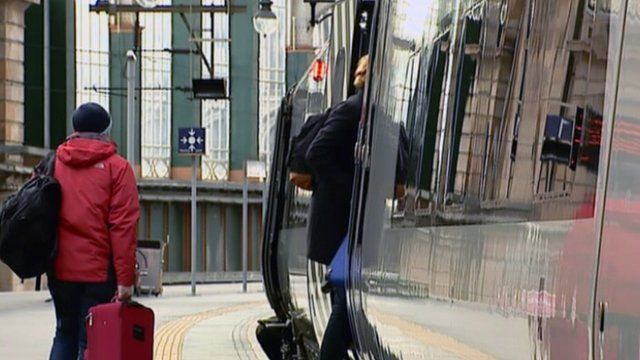 Video
Christmas getaway begins in Scotland
The big Christmas getaway is under way with travel operators preparing for one of their biggest weeks of the year.
Thousands of people are on the move meaning more traffic on the roads with weather making conditions difficult for drivers.
Staff at Scotland's airports are expecting to see the biggest number of arrivals on Friday as the festive holidays begin.
BBC Scotland's Steven Godden reports.