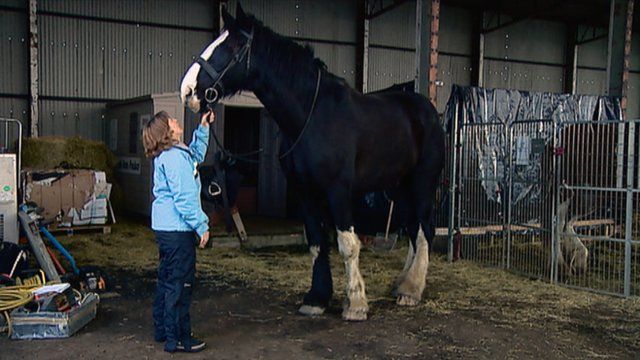 Video
Scotland's tallest horse could be Europe's biggest
Scotland's tallest horse weighs the same as a small car, eats more than 30 kilos of food every day and needs to be groomed with a pressure washer.
Lincoln, a Shire horse, now lives in Renfrewshire but was days away from being destroyed when he was saved a few months ago.
With some growing still to do, it is thought that Lincoln could one day be Europe's tallest horse.
BBC Scotland's Laura Maxwell reports.