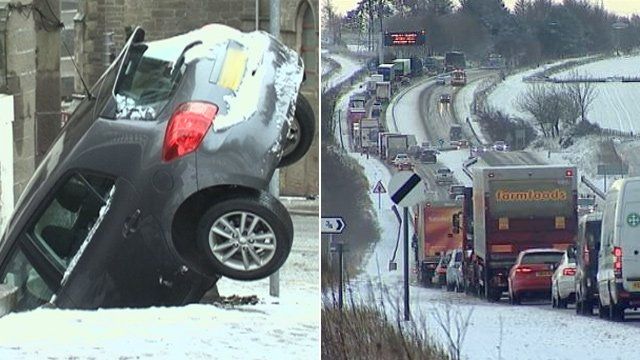 Video
Video shows a snow-covered Dundee
Footage shows a the aftermath of snowfall in and around Dundee.
Traffic slowed on major roads around the city, with one car ploughing into a house in the wintry weather.
However, two ponies seemed to have no objection to the cold weather.
The Met Office has issued warnings for further snow and ice across much of the country from 16:00 on Tuesday to 10:00 on Wednesday.