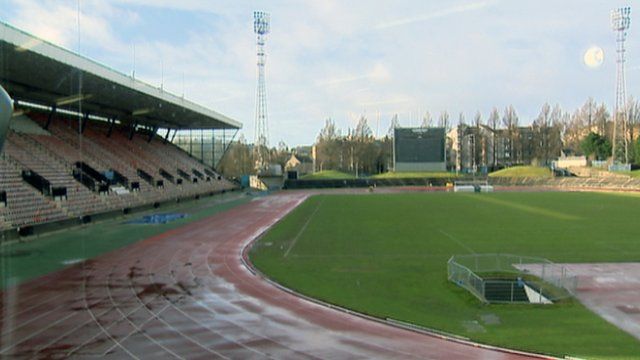 Video
Edinburgh's Meadowbank stadium fate being considered
The future of the stadium which was built for the 1970 Commonwealth Games in Edinburgh will be decided next month.
Options being considered for the Meadowbank complex include a multi-million pound upgrade or face the prospect of it closing within five years.
Councillors will be making the decision at a time when budgets are tight.
BBC Scotland's Joanne Macaulay reports from Edinburgh.