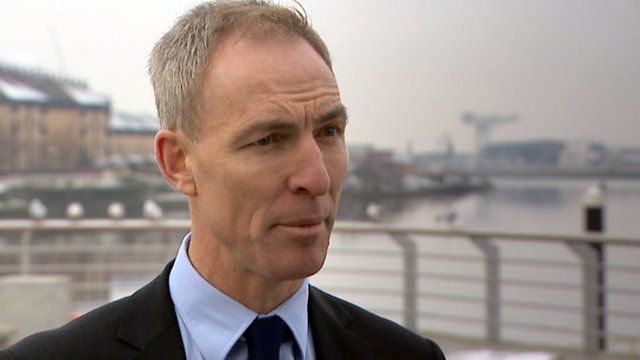 Video
Jim Murphy: 'Only Labour will protect NHS'
Scottish Labour leader Jim Murphy believes only Labour can protect the NHS and stop Tory budget cuts.
First Minister Nicola Sturgeon had earlier said SNP MPs were prepared to vote on English healthcare in Westminster to ensure that "Scotland's voice is heard".
Mr Murphy told BBC political editor Nick Robinson: "The only way to save the NHS is to elect a Labour government and get rid of David Cameron from office, not these games that the SNP are playing.
"This is serious business, it's a matter of the future of the NHS and the last thing we need is David Cameron back in power."
Go to next video: Nicola Sturgeon speaks to Nick Robinson