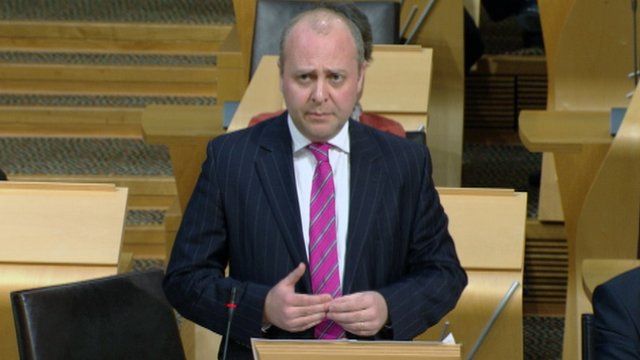 Video
Scottish Tories: Property sales charge a 'tax on aspiration'
The Scottish Conservatives have welcomed John Swinney's proposed lower property purchase tax rates but have warned that "it is still a tax on aspiration".
Responding to the finance secretary's announcement, Gavin Brown said he welcomed the lower tax bands but cautioned against penalising the segment between £325,000 and £500,000 - "there are reverberations around the housing market and there could be wider economic impact."
The proposed new tax rates for residential property in the Land and Buildings Transaction Tax will come into effect on 1 April 2015.
Go to next video: Swinney details revised house tax plan