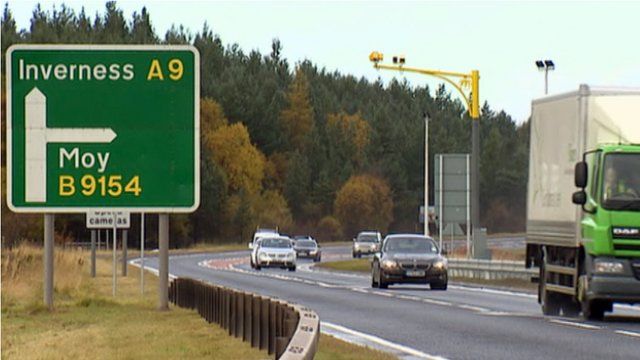 Video
Cameras reduce speeding along the A9
New figures show that the introduction of average speed cameras on the A9 has led to a major reduction in speeding and accidents.
Statistics suggest that drivers going between Inverness and Dunblane are sticking to the limits and that safety has improved as a result.
Critics of the cameras say they remain to be convinced.
BBC Scotland's Craig Anderson reports from the A9.