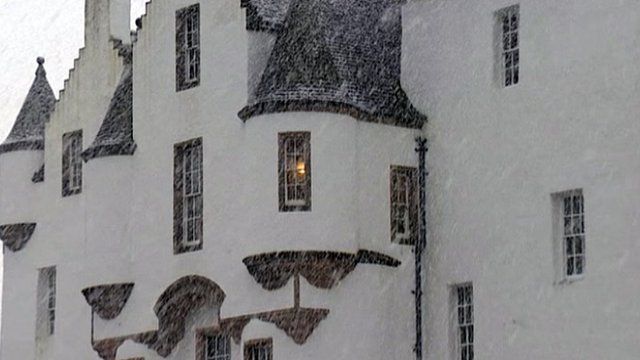 Video
Blair Castle kick starts Edwardian hydro to cut bills
One of Scotland's biggest castles has revived its Edwardian hydro electric scheme to reduce bills.
Blair Castle, in Perthshire, decommissioned its hydro when the national grid was introduced but rising electricity bills has meant restoring the system.
BBC Scotland's environment correspondent David Miller reports on how the Edwardian power generator has been given a new lease of life in the 21st Century.