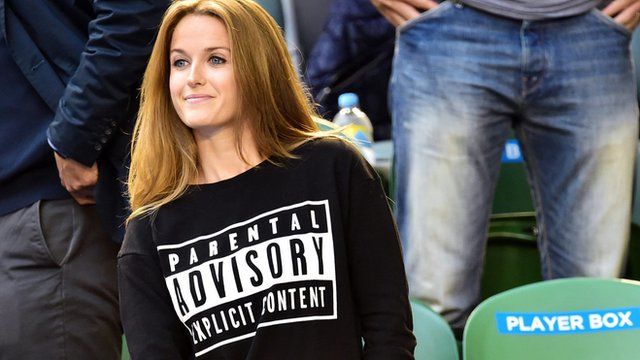 Video
Andy Murray's fiancee Kim Sear rallies after outburst
Andy Murray was runner-up in the Australian Open final in Melbourne, but off the court his fiancee Kim Sears appeared to be faring better.
During the British number one's semi-final against Tomas Berdyck, Kim was caught on camera apparently swearing at her fiance's opponent.
Her choice of T-shirt during Murray's match against Novak Djokovic has appeared on many front pages.
Personal branding expert Jennifer Holloway told BBC Good Morning Scotland that she has recovered from it and may even have helped Andy Murray as a brand.