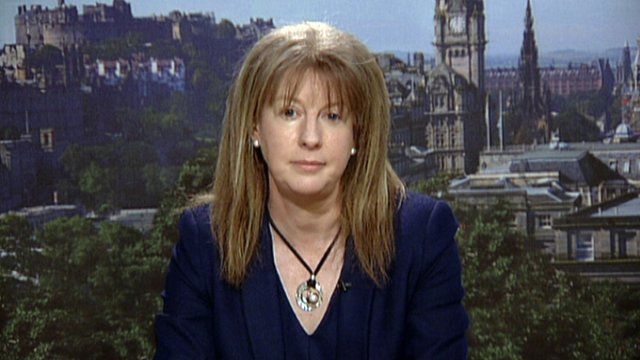 Video
Shona Robison: 'Huge amount of work' to improve A&E
Health Secretary Shona Robison has defended the latest waiting times figures for Scotland saying: "We have a huge amount of work under way to improve that performance.
"Partly that's about the way A&E is organised, also it's about tackling things like delayed discharge and we've put £100m into doing that so that there are beds in the hospital for people to move through from A&E when they're admitted."
Figures released by the Scottish government showed that 91% of patients were treated in A&E within the four-hour timeframe, compared to 94% in the previous three months.
Go to next video: Scottish A&E waiting times released