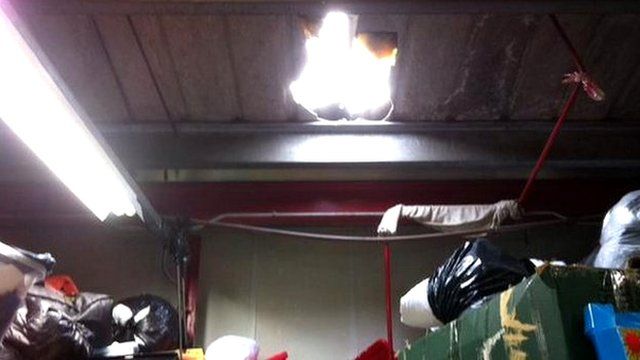 Video
Glasgow foodbank thieves steal girl's holiday fund
Money which had been raised to help a 10-year-old girl who was injured in a hit-and-run has been stolen in a robbery at a foodbank.
Greater Maryhill Foodbank had raised a four-figure sum of money to send Chelsea Sommerville and her family on holiday.
Chelsea broke her leg after being hit by a car in Glasgow in November last year. Her friend, 11-year-old Sophie Brannan, and Sophie's uncle Christopher Hannah, died in the incident.
BBC Scotland's Huw Williams reports from Glasgow.