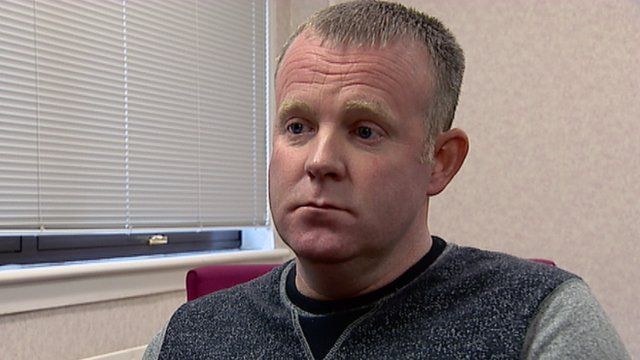 Video
Father says Old Firm bottle attacker 'is a coward'
The father of a 10-year-old boy who lost three teeth after a bottle attack says the person who did it is a coward.
Robert Duffy's son Kieran needed hospital treatment following the incident before Sunday's Old Firm game at Hampden Park.
Speaking to BBC Scotland's Andrew Kerr, Mr Duffy said: "I looked round and he was just screaming 'Dad, Dad, I swallowed my tooth' and he was covered in blood.
"At that stage I was just trying to console him."
Sunday's match was the first Old Firm game in three years.
A total of 56 people have been reported to the Crown Office for football-related offences following the match.