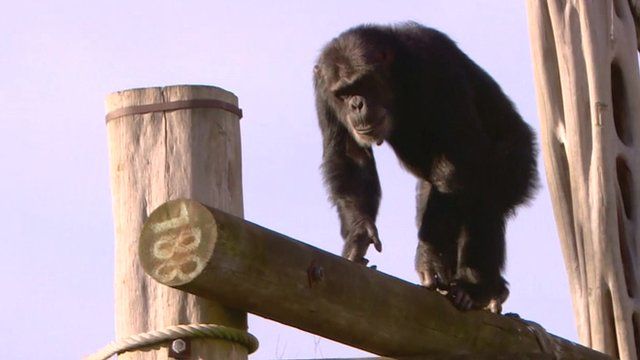 Video
Dutch chimps in Edinburgh Zoo 'learn to speak in Scottish accent'
Chimpanzees from The Netherlands who were moved to Edinburgh Zoo appear to have learnt to speak in a Scottish accent.
When the nine chimps first moved to their new home five years ago, they initially used to use a high-pitched noise to ask for apples.
But researchers have found they later started to ask for food with a low grunt - the same noise used by their Scottish companions.
Laura Bicker reports.
Go to next video: Chimps change grunts in new home