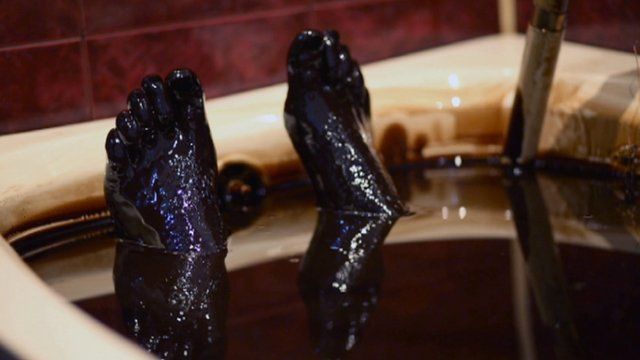 Video
Taking a dip in an oil bath for Planet Oil
How did oil come to have such a key role in the modern world? Planet Oil, a new three-part series from BBC Scotland, goes right back to the early days of exploration through the boom times and on to the current downturn in the industry.
Professor Iain Stewart explains how it does more than just heat our homes, gamely taking a dip in a bath of oil to explain how the black stuff is believed by some to be good for our health.
Watch Planet Oil on BBC Two Scotland on Tuesday, 10 February at 21:00. The programme will be available on the BBC iPlayer following transmission.