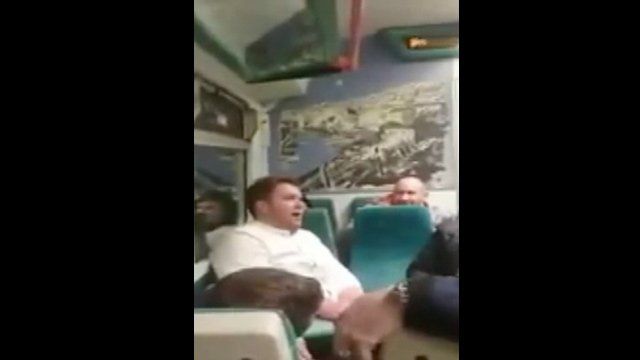 Video
Man delights passengers with opera on Glasgow train
Train passengers on the last train from Glasgow to Hamilton were treated to impromptu performance of Nessun Dorma on Saturday night.
William Boyle, a 24-year-old amateur singer delighted his audience after being urged to sing by another passenger who recognised him from the pub.
Scott Thomson filmed the show and put it online, giving William's rendition of the aria to a wider audience.