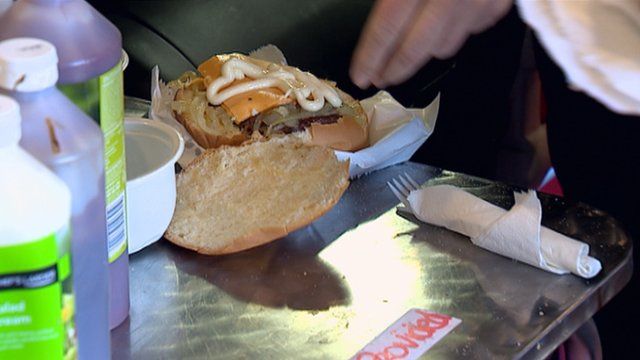 Video
Research suggests fatty foods warning is a distraction
Research has suggested that guidelines warning people to avoid eating fatty foods should not have been introduced in the UK because of a lack of solid scientific evidence.
The article in the Open Heart journal says the guidance, established in 1983, has distracted people from avoiding other unhealthy choices especially carbohydrates.
Other experts say that the link between higher cholesterol and heart disease is well known.
BBC Scotland's Jackie O'Brien asked customers at a cafe in the Highlands what they thought of the study.
Go to next video: Many 'cannot afford a decent diet'