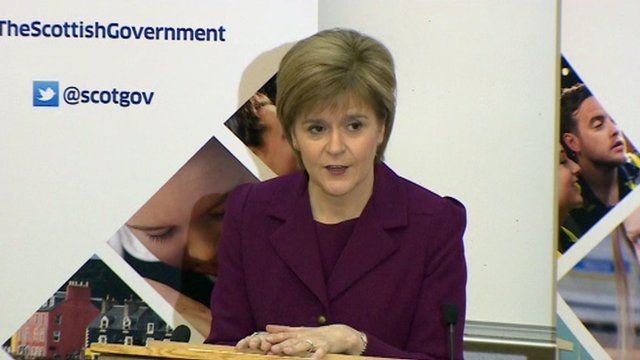 Video
Nicola Sturgeon sets out austerity alternative
Nicola Sturgeon has set out her alternative to what she described as the coalition UK government's "failed" austerity policies.
The Scottish first minister told a gathering of academics at University College London that an increase in public spending of 0.5% across the UK would tackle the budget deficit while freeing £180bn to invest in infrastructure, innovation and growing the economy.
Ms Sturgeon said this approach would protect the social fabric of society: "We could take a different approach to the crude cuts that reduce work incentives and impact directly on disabled people and families with children".