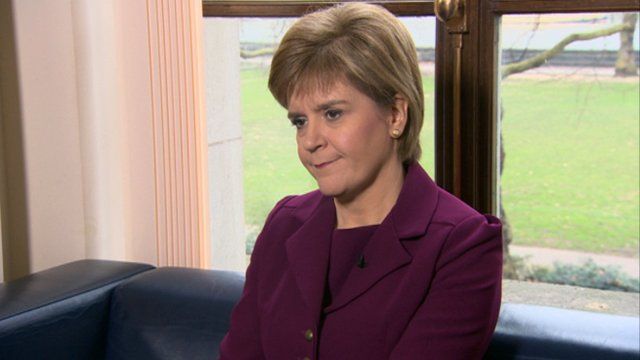 Video
Sturgeon: 'People want an alternative to austerity'
Nicola Sturgeon said the SNP would aim for a "modest increase" in public spending following May's general election.
The first minister told the BBC's David Porter that people want an alternative to austerity
She said: "I reject this notion that there is a trade-off you have to make between a strong sustainable economy and a fair and more equal society."
Ms Sturgeon will give a speech in London to warn that the SNP will not support a government whose policies hurt the poorest in society.