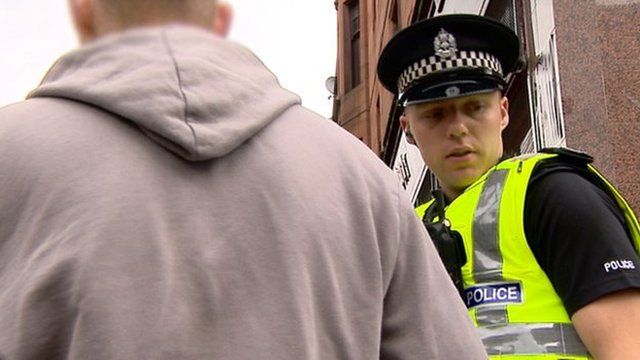 Video
Consensual stop and search of young children 'has stopped'
The consensual stop and search of children under 12 in Scotland "has stopped", a Scottish Policy Authority board member has said.
Brian Barbour, who is also chairman of the Stop and Search Scrutiny Inquiry, told the BBC's Sunday Politics Scotland programme that further action had been undertaken by Police Scotland to make sure searches were not being carried out.
It follows confusion over police data on the practice after an already existing assurance the policy had been dropped.
Children's Commissioner Tam Baillie also told the programme he is not convinced the police would need extra specific powers to search children for alcohol.