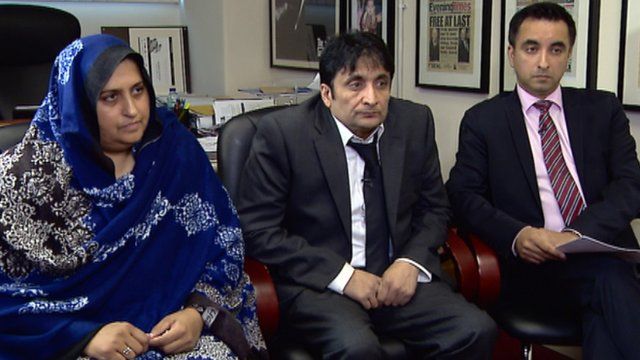 Video
Aqsa Mahmood's parents say she did not recruit Jihadi teens
The parents of Aqsa Mahmood, the Scottish teenager who travelled to Syria to join the so-called Islamic State rebels, have said their daughter had no contact with three girls from London who also travelled to the country.
Speaking to BBC News correspondent James Cook, Muzaffar Mahmood said Aqsa denied radicalising the three schoolgirls from Bethnal Green.
"She said she doesn't even know their names," he said.
Her mother, Khalida, shared her disbelief at what has been reported about her daughter saying: "She is not a Jihadi wife".
Solictor Aamer Anwar has asked why the authorities failed to contact their Turkish counterparts while Aqsa was still known to be in the country, before she crossed over to Syria.